Mata, Mr. Luis
Randles, Mata & Brown, LLC
406 West 34th Street
Suite 623
Kansas City, MO 64111
Phone: 816-931-9901
Fax: 816-931-0134
Cell:
Other Details
Practice Areas:
Malpractice-Plaintiff, Personal Injury-Plaintiffs, Sexual Harassment, Social Security, Workers Compensation
Additional Information: The firm of Randles, Mata & Brown, LLC represents individuals in social security disability, workers compensation, and personal injury claims, both in Kansas and in Missouri. The lawyers in the firm also have vast experience in sexual harassment, civil rights, church church abuse, Title VII employment discrimination, and other complex litigation matters, with a particular emphasis in federal litigatioin. Senior partner Luis Mata is fluent in Spanish, and his support staff also has Spanish language fluency.
Website:
Court Reporter:
Administrative Assistant:
Email: Click to email Mr. Luis Mata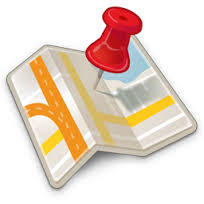 Google Maps Address: 406 West 34th Street #623, Kansas City, MO 64111, USA
406 West 34th Street #623, Kansas City, MO 64111, USA