Kessler, Mr. Gary
Kessler Law Offices, P.A.
3111 Strong Avenue
Kansas City, KS 66106
Phone: 913-621-4400
Fax: 913-432-4464
Cell:
Other Details
Practice Areas:
Adoption, Drunk Driving, Personal Injury-Plaintiffs, Real Estate, Traffic Tickets, Workers Compensation
Additional Information: For 30 years, we have served the Kansas City community. Injuries from motor vehicle accidents, traffic violations/DUI and work injuries are our areas of emphasis. We maintain a FULLY BILINGUAL Spanish-speaking office and staff, and accept Hispanic clients for referral.
Website: http://www.kc-lawoffices.com/
Court Reporter:
Administrative Assistant:
Email: Click to email Mr. Gary Kessler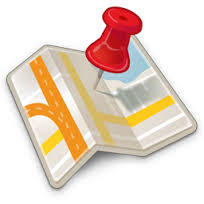 Google Maps Address: 3111 Strong Avenue, Kansas City, KS 66106, USA
3111 Strong Avenue, Kansas City, KS 66106, USA