Johnson, Tracey
Law Office of Tracey D. Johnson
8730 Bourgade Avenue
Suite 102
Lenexa, KS 66219
Phone: 913-499-0422
Fax: 913-492-7294
Cell:
Other Details
Practice Areas: Criminal, Drunk Driving, Family, Landlord Tenant, Traffic Tickets, Wills and Trusts
Additional Information: We understand the paramount importance of the issues our clients are facing and the possible affects legal actions could have on both our clients and their families.

Therefore, our law office considers our clients to be partners in their legal representation. We are committed to keeping our clients informed and assuring that their concerns receive our full attention. We strongly believe that there are no "cookie cutter" cases. Each client's situation is unique and should be treated as such. We develop each case around the individual needs and wishes of our clients.
Website:
Court Reporter:
Administrative Assistant:
Email: Click to email Tracey Johnson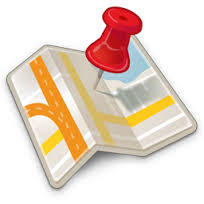 Google Maps Address: 8730 Bourgade Avenue #102, Lenexa, KS 66219, USA
8730 Bourgade Avenue #102, Lenexa, KS 66219, USA