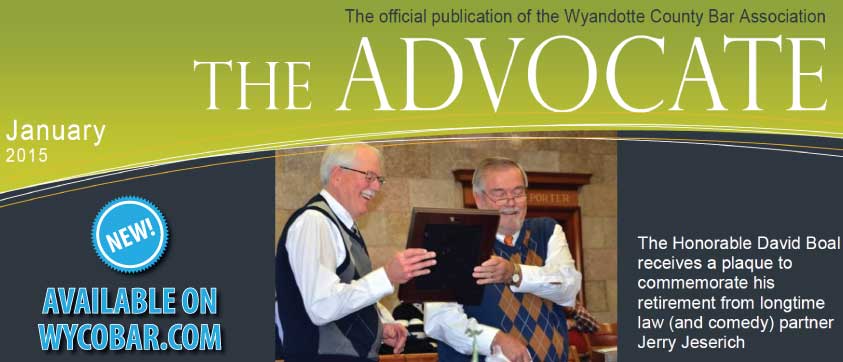 Click to read the latest issue of the official WyCoBar newsletter.  (Adobe Acrobat in new window.
)

The Wyandotte County Bar Foundation is proud to announce that it will sponsor two candidates to attend the up-coming Leadership 2000 class.
Candidates may be attorneys, courthouse personnel or anyone who is involved in the administration of justice in Wyandotte County.
For information about Leadership 2000 and an application for this year's class, go to www.leadershipwyco.com.
To apply for a Bar Foundation sponsorship, please contact Denise Tomasic, 913-371-5750, or Ruth Benien, 913-621-7100.
The WyCoBar.com Directory is limited to good-standing members of the Wyandotte County Bar Association.
PROFILE: Each member must have a profile. The profile contains your username, password and a valid email address for notices and newsletters.
LISTING: Each member can also optionally have one listing in our member directory. The directory can be viewed by members AND the general public to find an attorney.